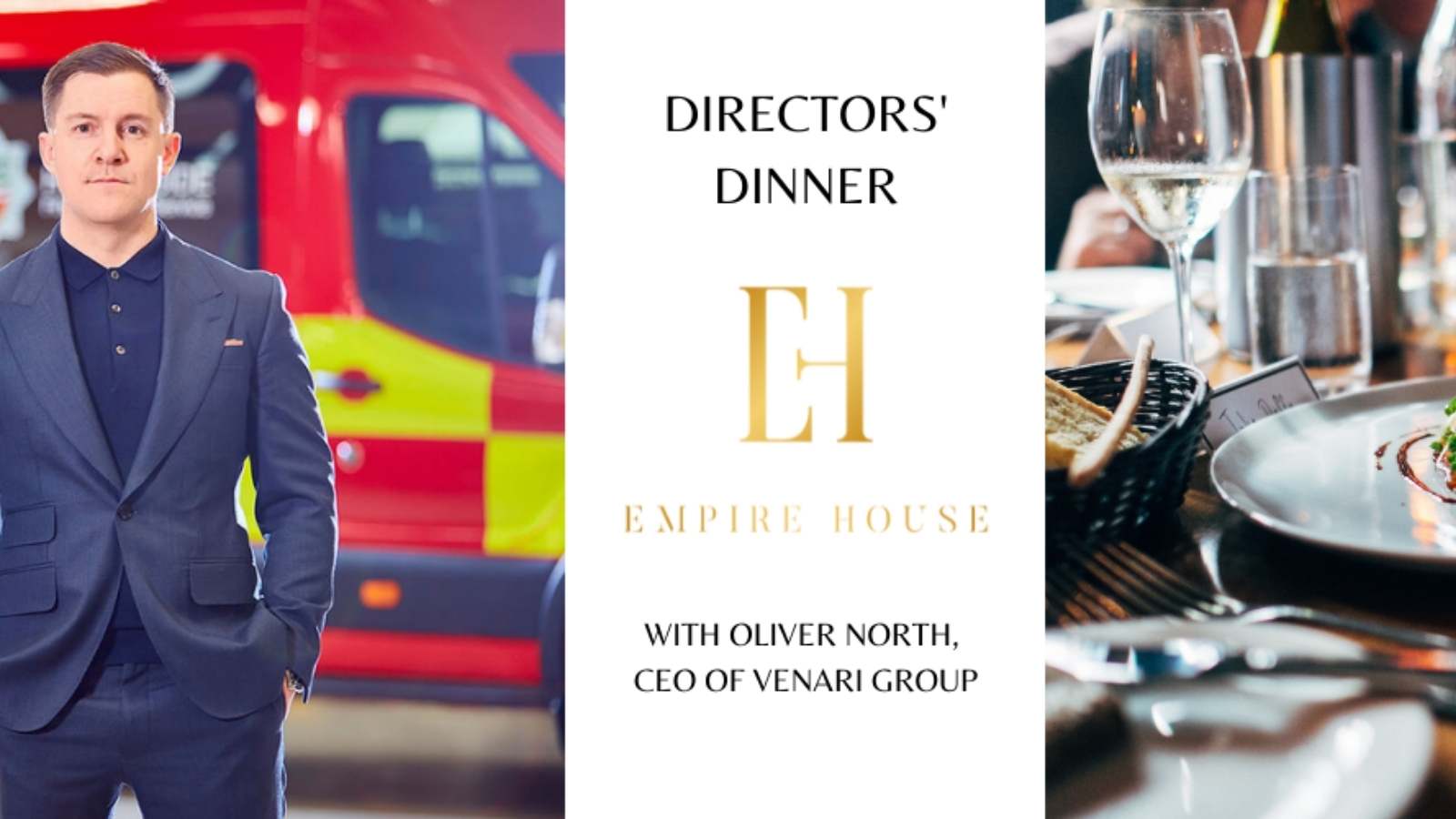 DIRECTORS' DINNER WITH OLIVER NORTH, CEO OF VENARI GROUP
Hosted by Oliver North, CEO of Venari Group, this dinner will be held at Empire House as part of Huddersfield Business Week.
With a two-course dinner, a short speaker slot from Oliver North and the opportunity to meet directors, regional managers and business owners, this event is sure to make its mark on you.
Tickets are £45 pp including food and a welcome drink.
Venari Group is the UK's largest manufacturer of emergency services vehicles. In 2018, the company was struggling and faced closure, until North was drafted in by private equity firm Endless LLP as the turnaround MD.
Fast forward one year, Oliver bought the company with business partner, Ken Davy. Then the pandemic hit. Find out from North about how he turned the business around, fixed the toxic culture and turned it into a multi-million-pound business with partnerships with Ford and Ziegler.