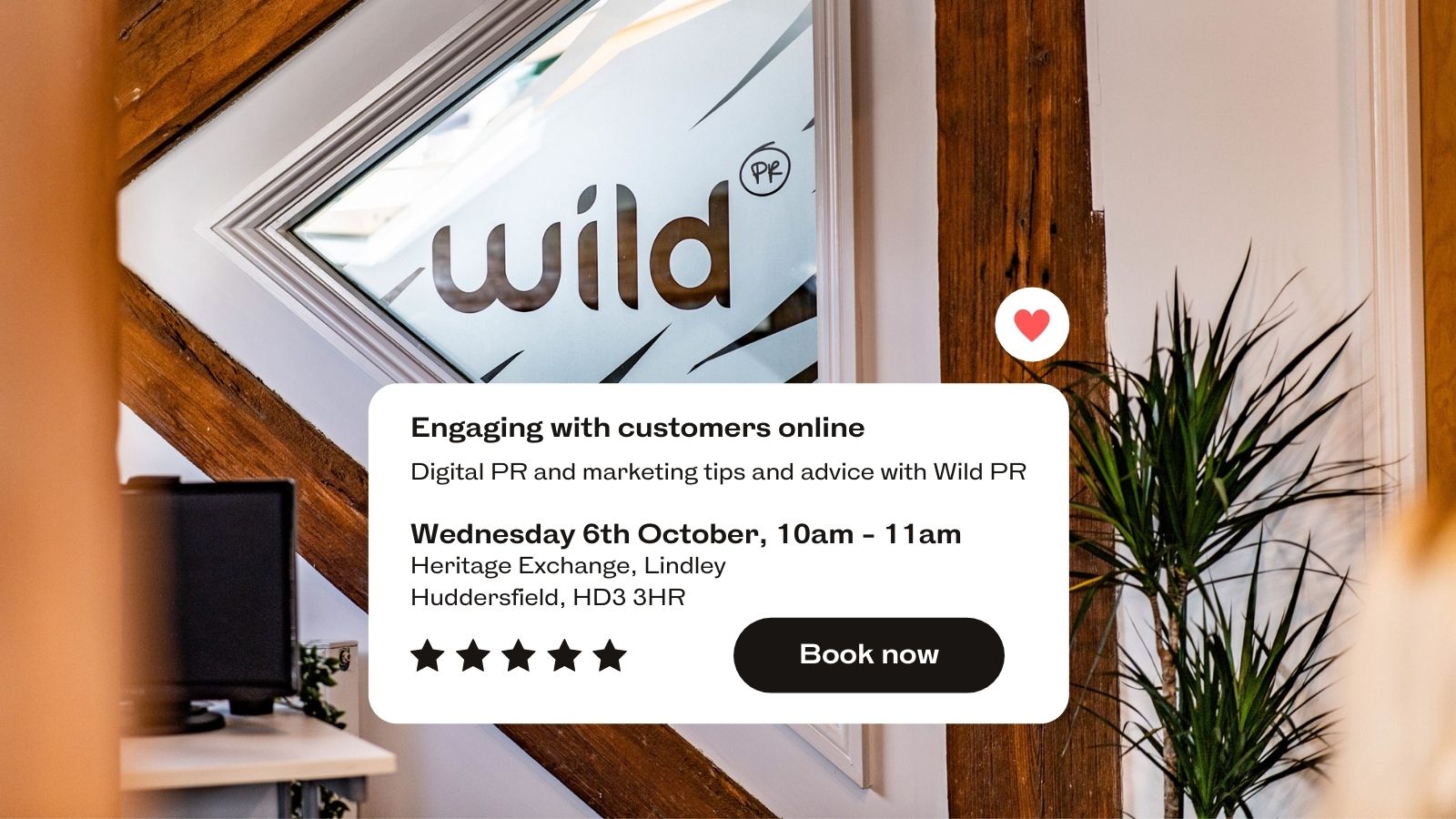 ENGAGING WITH CUSTOMERS ONLINE – DIGITAL MARKETING
As media continues to evolve, so does the way we grow our presence. Many businesses relied on traditional PR for years, working with newspapers, magazines, and television to boost brand awareness. However, with efforts shifting towards online news sources, blogs, social media and websites, every business needs to adapt and adjust its operations to the current landscape.
Wild PR's Frankie Lyons and Kayleigh Morgan, will share their tips and tricks in building brand awareness and ongoing, high-quality customer engagement with the use of social media, content marketing and digital PR.
Wild PR will host this event at the Heritage Exchange on Wednesday 6th October at 10 am.
Frankie Lyons – Senior Digital PR Manager
With over 6 years of experience in Digital PR, Frankie leads the agency's Digital PR offering across a number of key accounts. Frankie's role is to manage all SEO led PR campaigns helping businesses achieve tangible results from press coverage to direct sales, all whilst helping to improve overall search visibility and rankings.
Managing our team of digital PR experts, Frankie plays an active role in everything from strategy and ideation to delivery and reporting.
Kayleigh Morgan – Account Manager
With over three years of experience within an agency and in-house environment across multiple sectors, Kayleigh is responsible for managing a portfolio of clients and developing creative strategies, supporting their business goals and objectives.
Her strengths have resulted in the successful delivery of multiple campaigns that have achieved high-profile coverage in national, regional and industry publications supporting brand awareness and building an online presence.
Book your tickets here: https://www.eventbrite.co.uk/e/engaging-with-customers-online-with-wild-pr-tickets-176160730487