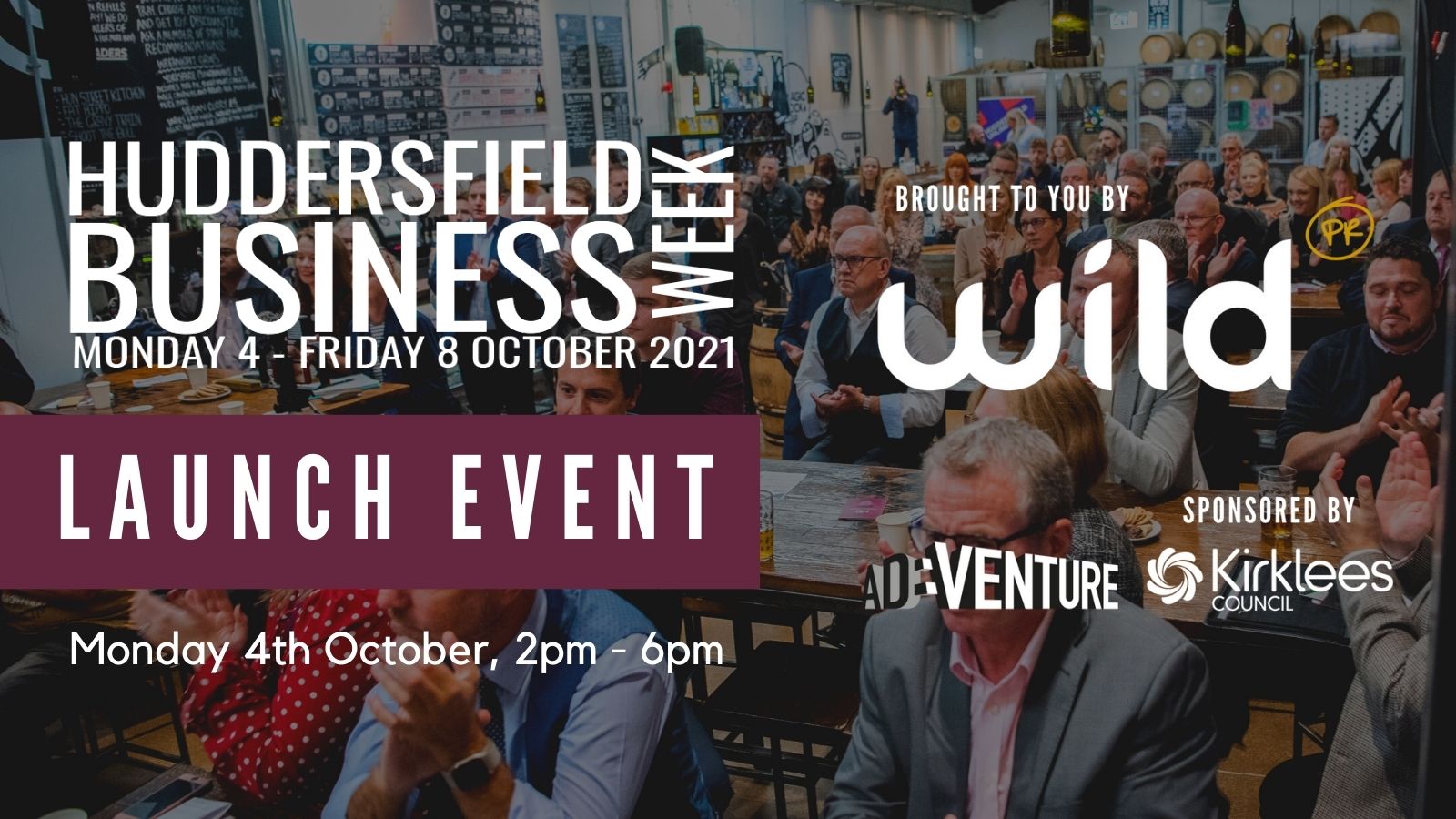 HUDDERSFIELD BUSINESS WEEK 2021 – LAUNCH EVENT
Join us at the Magic Rock Brewery for a panel discussion with leading Huddersfield business professionals who will be providing insight into their businesses, challenges and triumphs and their aspirations for both their businesses and the town of Huddersfield.
The format is as follows;
14:00-15:30 – Panel discussion (please note this is limited to 100 people, should this fill up, additional space will be made available for networking from 3.30pm).
Chair: Deborah Ogden
Panellists:
15:30-18:00 – Networking
Location: Magic Rock Brewery, Willow Park Business Centre, Willow Ln, Huddersfield HD1 5EB
Sponsored by Ad:Venture and Kirklees Council
Please note that parking is NOT available onsite at Magic Rock Brewery, as space is required for delivery purposes. Any vehicle parked onsite at Magic Rock runs the risk of damage to their vehicle, and will be asked to move. However, there is ample on-street parking available outside the venue.